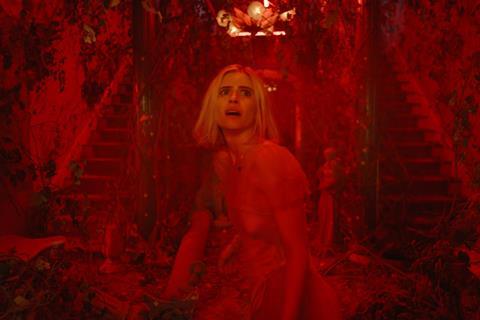 123 Go Films has acquired international sales rights to Carlson Young's Sundance London-bound The Blazing World and will launch talks at the Cannes Marché next week.
Los Angeles-based Brady Bowen and his team will engage in the Marché via a virtual booth and brings the psychological fantasy to its first major market after it premiered in Sundance at the start of the year.
Young stars alongside Dermot Mulroney, Vinessa Shaw, and Udo Kier in the story about a young woman who returns to her family home decades after the accidental drowning of her twin sister, only to get drawn into an alternate dimension where her sister may still be alive.
Endeavor Content handles North American sales on The Blazing World, which shot entirely on location during the pandemic in Austin, Texas. The film will also play Sitges in October.
Sci-fi author Pierce Brown co-wrote the screenplay with Young, who made her feature directorial debut on the film. Brinton Bryan produced through his Greenbelt Films Endeavor Content handles North American sales.
123 Go Films' Bowen brokered the international sales rights deal with Bryan.