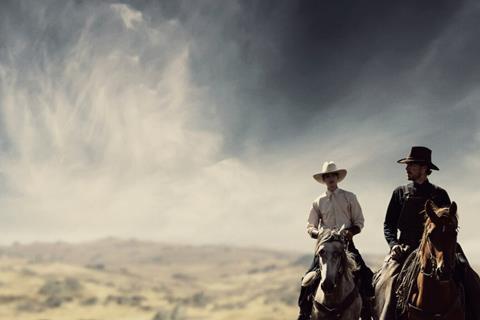 Critics Choice Association (CCA) has set the 28th annual Critics Choice Awards for January 15, 2023, in Los Angeles.
The show at the Fairmont Century Plaza will once again recognise the films, television and streaming content members regard as the best of the year. Last year's event honoured The Power Of The Dog, Jessica Chastain, Will Smith, Jane Campion and Belfast, among others, and took place on March 13 as the pandemic continued to impact scheduling.
The 7th annual Critics Choice Documentary Awards are set for November 13 at the Edison Ballroom in Manhattan. The deadline for submissions is September 16 and nominations will be announced on October 17. Last year's winners included Summer of Soul, The Rescue, Val and The Queen Of Basketball.
The CCA also announced on Tuesday (July 19) dates for a suite of other awards shows. The 5th annual Celebration of Black Cinema & Television will be held on December 5 at the Fairmont Century Plaza Hotel. Last year's honourees included Halle Berry, Anthony Anderson, Jennifer Hudson, Barry Jenkins, Idris Elba and Regina King.
The 2nd annual Celebration of Latino Cinema & Television will hold its first in-person ceremony at the Fairmont Century Plaza Hotel on October 7. The 2021 inaugural – and virtual – celebration honoured Rita Moreno, Lin-Manuel Miranda, Demián Bichir, Gloria Estefan, Reinaldo Marcus Green, among others. This year's event has expanded to include television honourees.
The inaugural Celebration of Asian Pacific Cinema & Television will debut on November 4 at the Fairmont Century Plaza Hotel in a year when Everything Everywhere All at Once, Turning Red, Squid Game, Pachinko, Never Have I Ever, Station Eleven, and others have found their way into the public discourse.