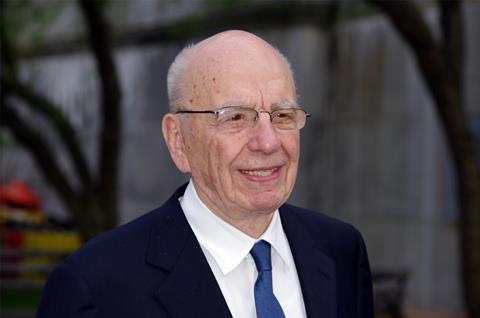 Update: Talks between 21st Century Fox and Disney that would have seen the Murdoch family sell most of the company are now no longer "active", according to a report in the Financial Times.
CNBC, who first reported the potential sale, said talks focused on Fox's film and television operations.
They added: "The two sides are not currently talking at this very moment, but given the on again, off again nature of the talks, they could be revisited."
The Wall Street Journal said the talks fell down because Fox weren't happy with the terms proposed.
The FT's source added that the talks did not preclude Fox from being approached by another media company.
Original story: 21st Century Fox shares surged by more than 9% on Monday following a report that Rupert Murdoch and sons James and Lachlan have been exploring a possible sale of part of their media empire to Disney.
Earlier in the day CNBC reported on the talks, which puts Murdoch in the unfamiliar role of seller and would see the Australian billionaire hold on to his news and sports businesses.
The report said discussions focused on film and television operations under the 20th Century Fox division, as well as the FX Networks and National Geographic cable units, and international channels.
CNBC said the Murdochs would retain their core news and sports units: Fox Broadcasting Co, Fox Television Stations, and Fox Sports, and Fox News. Disney owns ABC and US regulators prohibit a company from owning more than one of the four chief broadcast networks.
Furthermore, it could come under scrutiny from the Federal Communications Commission were it to acquire Fox Sports and merge that with ESPN.
Were the acquisition to go ahead it would further bolster Disney's film concern – a sprawling empire that encompasses Marvel Studios, Pixar and LucasFilm – at a time when the studio is preparing to launch its own streaming platform after announcing it was withdrawing from its Netflix supply deal.
Netflix stock took a hit after the CNBC report came out, dropping as low as $198 after opening the day on $200.
Neither Fox nor Disney had responded for comment at time of writing.