Bid from Rupert Murdoch-controlled US outfit values Sky at £18.5bn.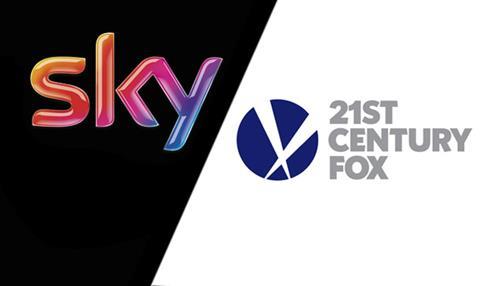 US media giant 21st Century Fox has made a takeover bid for Sky PLC, valuing the UK broadcaster at £18.5bn.
Fox, which already owns a 39.1% stake in Sky, is controlled by media mogul Rupert Murdoch
Sky PLC released the following statement:
"The Independent Directors of Sky PLC note today's share price increase, and announce that Sky has received an approach from 21st Century Fox, Inc.
"After a period of negotiation, the Independent Directors of Sky and 21st Century Fox have reached agreement on an offer price of £10.75 per share in cash, less the value of any dividends subsequently paid by Sky.
"However, certain material offer terms remain under discussion and there can be no certainty that an offer will be made by 21st Century Fox, nor as to the terms of any such offer."
Sky shares jumped 32% following the announcement.
Earlier this year, 21st Century Fox's CEO James Murdoch was named chairman of Sky PLC.
A previously proposed takeover of Sky by Fox five years ago was abandoned amid the phone-hacking scandal that engulfed Murdoch's News Corp.
According to Screen's sister publication Broadcast, Sky's UK revenue passed £8bn for first time in 2016, but a slowdown in customer growth has been reported for the first quarter of 2016/17.