Sony's comedy sequel generates most buzz of the week.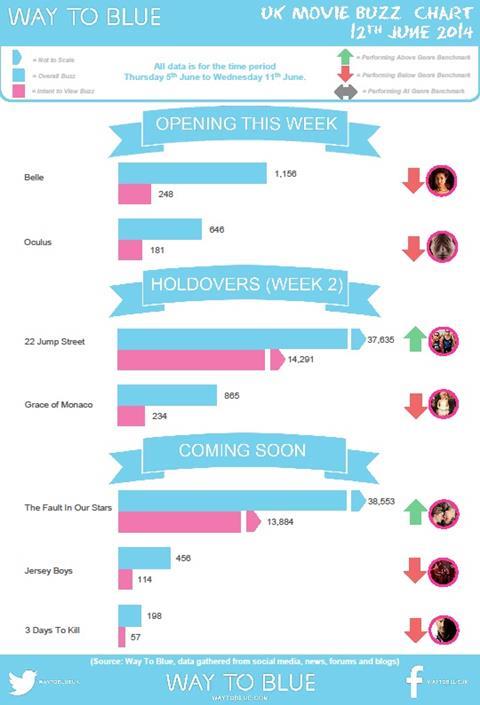 With the World Cup underway, 22 Jump Street looks set to retain its lead at the UK box office, according to Way To Blue's latest buzz chart.
Sony's comedy sequel generated over 37,000 comments online, with over 14,000 comments intending to view.
Neither Fox's Belle nor Warner Bros' Oculus were able to make a dent online with both down on their respective genres benchmark.
Looking ahead, Fox's The Fault in Our Stars looks set to repeat its domestic success with over 38,000 comments and almost 14,000 intent-to-view.