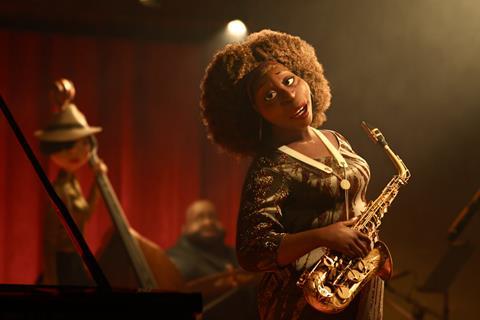 France's Lumière Film Festival will host 23 titles from the Cannes Film Festival's special 2020 Official Selection at its 12th edition running October 10 to 18 in Lyon.
The festival spearheaded by Cannes delegate general Thierry Frémaux, in his other role as head of the Institut Lumière, is pushing on with the 2020 edition in the face of rising Covid-19 restrictions in France following a surge in cases in the country.
The Lumière showcase represents just under half the 56 titles selected for Cannes's special 2020 Official Selection that it created in the absence of a physical edition due to the Covid-19 pandemic.
The titles include Pete Docter's Soul, Thomas Vinterberg's Another Round and Maïwenn's semi-autobiographical tale DNA as well as a slew of first features, including Gagarine by Fanny Liartard and Jéremy Trouilh and Ludovic and Zoran Boukherma's Teddy.
The festival, which is focused mainly on classic cinema, will also include a retrospective of the work of late French writer and director Michel Audiard, to mark the centenary of his birth in 1920 as well as pay homage to late US director Clarence Brown, a key figure in the Golden Age of Hollywood.
The showcase follows similar initiatives at France's Angoulême and Deauville film festivals as well as San Sebastian and will precede a special mini Cannes Film Festival event in Cannes on October 27 to 29.
The full list of films
Another Round (Dk)
Dir. Thomas Vinterberg
DNA (Alg- Fr)
Dir. Maïwenn
In The Round (Lit)
Dir. Sharunas Bartas
Falling (US-Can)
Dir. Viggo Mortensen
French Tech (France)
Dir. Bruno Podalydès
Gagarine (France)
Dir. Fanny Liartard and Jéremy Trouilh
A Good Man (France)
Dir. Marie-Castille Mention-Schaar
Slalom (France)
Dir. Charlène Favier
Teddy (France)
Dir. Ludovic and Zoran Boukherma
The Origin Of The World (France)
Dir. Laurent Lafitte
Soul (US)
Dir. Peter Docter
Spring Blossom (France)
Dir. Suzanne Lindon
Simple Passion (France)
Dir. Danielle Arbid
Home front (Belgium)
Dir. Lucas Belvaux
Vaurien (France)
Dir. Peter Dourountzis
Red Soil (France)
Dir. Farid Bentoumi
Ibrahim (France)
Dir. Samir Guesmi
Last Words (US)
Dir.Jonathan Nossiter
The Big Hit (France)
Dir. Emmanuel Courcol
Septet: The Story Of Hong Kong
Dir. Ann Hui, Johnnie To, Tsui Hark, Ringo Lam, Sammo Hung, Yuen Woo-ping and Patrick Tam
My Best Part
Dir. Nicolas Maury
Earwig And The Witch
Dir. Gorô Miyazaki
A Night Doctor
Dir. Elie Waj