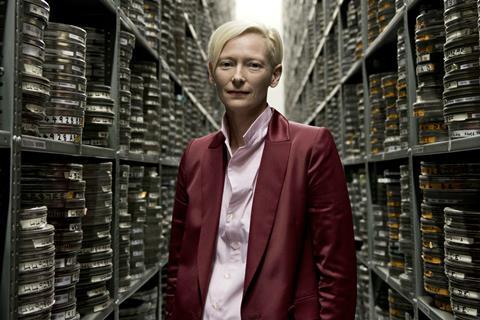 A24 has acquired worldwide rights to ghost story The Eternal Daughter that reunites Tilda Swinton with The Souvenir films director Joanna Hogg.
The Eternal Daughter shot in secret in Wales and wrapped production in December.
The story centres on a middle-aged daughter and her elderly mother who confront long-buried secrets when they return to their former family home, now a nearly vacant hotel.
At time of writing it was unclear whether A24 would launch sales at the virtual EFM in March.
Element Pictures (The Favourite, Room) and JWH Films are producing, and BBC Film backed development and production.
Martin Scorsese, who appeared with Hogg on the A24 podcast in 2019, serves as executive producer.
The Souvenir: Part II is expected to be released this year. 2019 arthouse hit The Souvenir played multiple festivals. Both are A24 films.