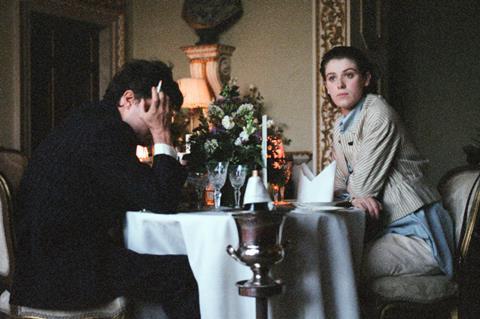 A24 has acquired North American right from Protagonist Pictures and 30WEST to Joanna Hogg's The Souvenir, which will receive its world premiere in Sundance next month.
Newcomer Honor Swinton Byrne stars alongside Tom Burke and Tilda Swinton in the story of a quiet film student (Swinton Byrne) who finds her artistic voice while navigating a turbulent courtship with a charismatic but untrustworthy man (Burke).
The youngster defies her protective mother (Swinton) and concerned friends as she slips deeper and deeper into an intense, emotionally fraught relationship that comes dangerously close to destroying her dreams.
A24 plans a 2019 theatrical release for Hogg's fourth film. Martin Scorsese came on board as executive producer after he saw Hogg's second feature, Archipelago, and cold-called the British director to set a meeting.
"Each of Joanna's films has a mesmerizing power and uncommon intimacy, and The Souvenir shows a filmmaker at the height of her craft," said A24. "The film brilliantly captures the heady, formative days of first love and a young woman's efforts to give shape to her art, and we could not be more excited to bring The Souvenir to a wide audience."
Hogg added, "'I am beyond thrilled to be collaborating with A24 on The Souvenir. With impeccable taste they represent the best of contemporary cinema and have always been number one on my wish list to work with in the US."
Hogg produced alongside Luke Schiller, who previously worked with Hogg on Archipelago. Scorsese, Emma Tillinger Koskoff, Lizzie Francke, Rose Garnett, Andy Starke, and Dave Bishop are executive producers.
The film has been supported in development and production by the BFI Film Fund using National Lottery funds, BBC Films, and Protagonist Pictures. 30WEST negotiated the deal on behalf of the filmmakers.