EXCLUSIVE: eOne gets US deal on Atom Egoyan's Cannes Competition thriller.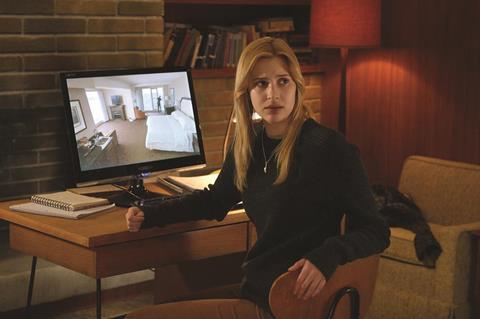 A24 has become the second US buyer to snap up a competition title this week, after finalising rights in Cannes for Atom Egoyan's thriller The Captive with eOne International.
The enterprising US outfit, which acquired the film in partnership with DirecTV and plans to release this fall, brokered the deal with WME on behalf of eOne and the filmmakers.
Ryan Reynolds, Scott Speedman and Rosario Dawson star in the thriller, which examines how the kidnapping of a man's young daughter destroys the relationships among those involved.
CAA co-repped The Captive with WME
Croisette regular Egoyan wrote the script with David Fraser. Producers are Egoyan, Simone Urdl, Jennifer Weiss and Stephen Traynor.
"On behalf of my team, we are delighted that A24 will release The Captive in the US," said the director. "I am impressed with the calibre of films and campaigns they have recently worked on and I look forward to collaborating with them to reach an American audience."
"Despite other serious offers on the table, they demonstrated the level of passion and commitment that we were looking for," said Harold van Lier, President, eOne Films International.
"We are huge fans of Atom and are excited to be working with him on this incredible achievement", said Spring Breakers, Under the Skin and The Rover distributor A24.
Bertrand Bonello's competition entry Saint Laurent was picked up by Sony Classics earlier this week.