The Oscar-winning The Social Network screenwriter called the outcome "truly horrible".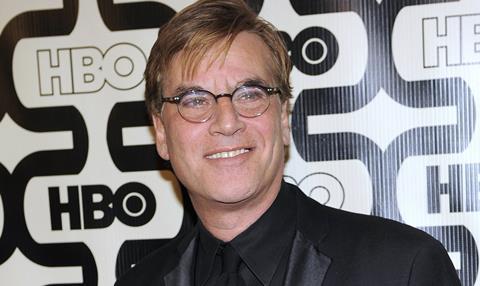 Oscar-winning screenwriter Aaron Sorkin has penned an open letter to his daughters decrying Donald Trump's election as president of the United States.
In the letter, which was published by Vanity Fair, Sorkin writes that the outcome is "truly horrible" and that Trump is an "incompetent pig with dangerous ideas, a serious psychiatric disorder, no knowledge of the world and no curiosity to learn".
However, he continues by issuing a message of hope for the future, saying that "we're not alone…a hundred million people in American and a billion more around the world feel exactly the same way we do. We'll fucking fight. We're not powerless and we're not voiceless.
"America didn't stop being America last night and we didn't stop being Americans and here's the thing about Americans: Our darkest days have always—always—been followed by our finest hours," he adds.
Sorkin, whose credits include TV series The West Wing, which tells the story of a fictitious US president, is currently plotting his directorial debut Molly's Game with Kevin Costner and Idris Elba.
Trump's against-the-odds victory over Democrat rival Hillary Clinton in Tuesday's presidential election follows a controversial campaign that saw him face numerous accusations of misogyny and racism.