British comedy also topped US buddy comedy Central Intelligence and animation The Secret Life of Pets.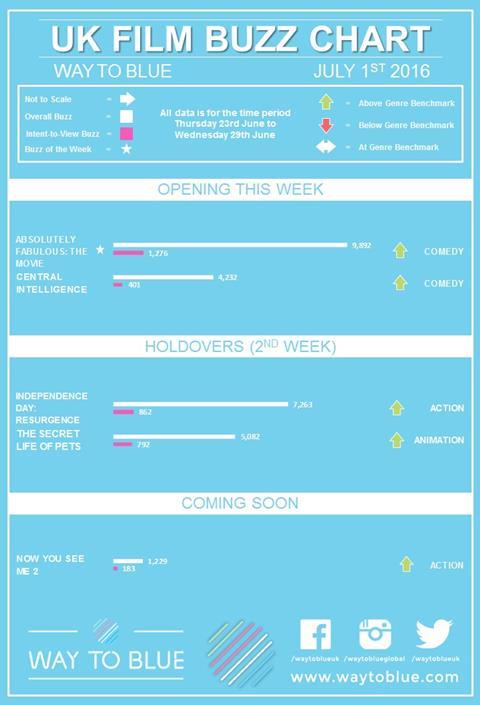 Absolutely Fabulous: The Moviehas topped the UK buzz chart ahead of its release this weekend, according to analysis firm Way to Blue.
The comedy, based on the long-running British TV comedy starring Jennifer Saunders and Joanna Lumley, generated close to 9,900 comments online from June 23-29. Of those, 12.9% expressed intent to view – meaning they would look to convert comments to cinema tickets.
Ab Fab beat several big-budget features on release including action film Independence Day: Resurgence (7,263 comments) and animated comedy The Secret Life of Pets (5,082 comments).
It also beat out comedy Central Intelligence starring Dwayne Johnson and Kevin Hart, set for release this weekend, which trailed with 4,232 comments (9.5% ItV).