Eight filmmakers from around the world will direct segments, including Baskin's Can Evrenol.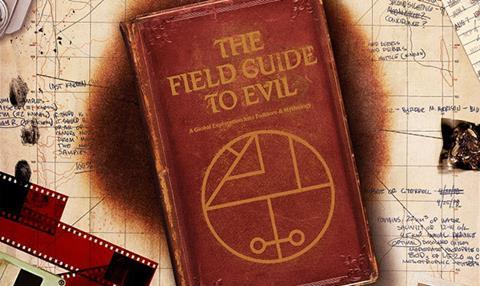 Producer Ant Timpson (The ABCs Of Death) and Alamo Drafthouse CEO and founder Tim League (The ABCs Of Death) are re-teaming for anthology horror The Field Guide To Evil.
The feature-length film project will include individual segments directed by eight different directors, including Turkish filmmaker Can Evrenol, whose horror feature Baskin premiered at TIFF in 2015.
The other seven directors are from Austria (Veronika Franz & Severin Fiala, Goodnight Mommy), Germany (Katrin Gebbe, Nothing Bad Can Happen), Greece (Yannis Veslemes, Norway), India (Ashim Ahluwalia, Miss Lovely), Poland (Agnieszka Smoczynska, The Lure), and the United States (Calvin Reeder, The Rambler).
The anthology film will feature retellings of malevolent folktales that have spooked audiences throughout history.
The production team are crowd-financing the film's production budget through the MicroVenturse funding portal in association with Indiegogo, with the public able to purchase equity investments in return for a variety of perks and the potential for monetary returns.
The lowest level of investment is $100, which comes with a digital download, and the highest level is $50,000+, which offers a variety of perks including an executive producer credit.
"Tim League and I have been thinking about a global folklore anthology for a few years now – we're both fascinated with the rich history in certain countries and how well-told oral folklore has evolved over centuries and across cultures.
"We loved the idea of approaching filmmakers whom we felt had the perfect sensibility to bring to life dark folklore from their country of origin. The tales won't be familiar friendly fare that others have mined over the years. The filmmakers will be going down untraveled paths to explore tales that are atmospheric, disturbing, and provocative," commented producer Ant Timpson.