Oscar-winning actor to attend festival screening of The Pianist.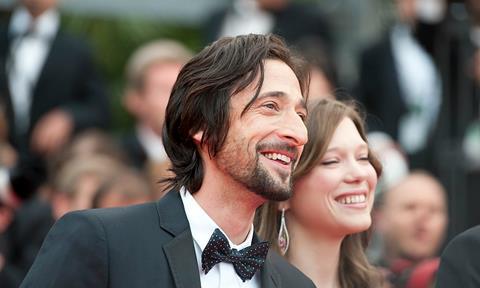 US actor Adrien Brody will receive the honorary 2017 Leopard Club Award at this year's Locarno Film Festival (Aug 2-12).
Brody, an Oscar-winner for his lead performance in Roman Polanski's 2002 drama The Pianist, will receive his prize on the Piazza Grande on August 4, when the festival will hold a screening of The Pianist with the actor in attendance.
Carlo Chatrian, artistic director of the Locarno Film Festival, commented: "With a richly varied and still flourishing career, Adrien Brody has worked with some of the great American directors, from Coppola to Wes Anderson, from Malick to Soderbergh, always displaying the adaptability and technical skills that put him at ease in a remarkable spectrum of performing registers.
"All the same, this is also a classic case of a single performance which won him a lasting place in movie-lovers' hearts, not so much for the Academy Award it brought him, as for the way he brought to life a character who is both a man like all of us and the symbol of a tragedy which we must constantly recall."
Past recipients of the Leopard Club Award include Faye Dunaway, Mia Farrow, Andy Garcia and Stefania Sandrelli.
Brody's upcoming roles include Lee Tamahori's action epic Emperor and season four of BBC TV series Peaky Blinders.