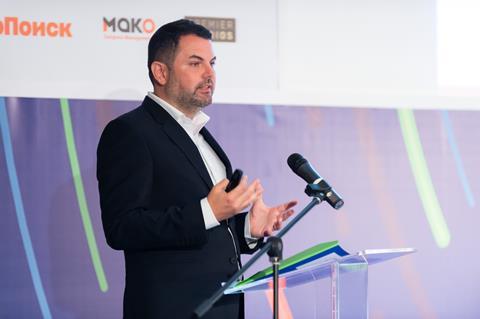 The Association of Film Commissioners International (AFCI) has released a major study examining the strategies and policies used by governments around the world to maximise their share of the screen production market.
The report, titled 'Best Practice in Screen Sector Development', was compiled by Olsberg SPI and launched at AFCI's 43rd Cineposium Conference in St Petersburg, Russia on Friday (Oct 13).
The screen sector has become increasingly regarded by governments as a powerful driver for economic development, with impacts including expenditure and inward investment, job creation and skills development, as well as positive effects in areas such as screen tourism and national branding.
The study covers automatic incentives, workforce capacity, capacity building in physical infrastructure and services, and film-friendly production environment.
It also assesses informal best practice in the form of processes and procedures that reduce friction or difficulty for film-makers at any point across the production process, such as permitting systems for location filming or straightforward customs and visa procedures for equipment and workers.
"Given the significant impacts made by screen production, this is a very timely project that collates insight and evidence into the approaches that can effectively develop the screen sector," said Leon Forde, associate director of Olsberg SPI, who presented the study's findings.
"It includes insight across key areas and ultimately underlines the fact that a successful production market is a cohesive ecosystem. Governments and other stakeholders must develop stable and effective policies and interventions across all of these areas to ensure maximum production activity from national and international projects."
Case studies used to illustrate best practice findings were conducted in 20 territories across Asia and Oceania, Canada, Europe, Latin America, the Middle East and North Africa, and the US.
Stability, clarity and film-friendliness required
Analysis of automatic incentives underlines the need for simplicity and clarity in structuring an incentive system, and the fact legislation and related guidelines must provide certainty on all areas of eligibility. Stability, predictability and confidence in a system are all critical success factors.
Meanwhile, effective workforce development depends on being closely informed by industry needs. Approaches should also reflect the fact that international productions tend to use standard crew structures and roles across borders. Workforce gaps need should also be closely tracked to ensure any gaps in provision are found early.
Best practice in the area of capacity building in physical infrastructure and services is underpinned by the fact the scale of global production investment has significantly increased the need for physical spaces to shoot, and studios are now a key area of need in many markets.
Strategic, long-term government investment and support is a key factor in this area given the levels of expenditure required to build a studio. Governments can also assist development in other ways, such as undertaking research regarding production and studio demand so that investors can understand opportunities. Authorities can also assist by identifying land or progressing private developments quickly through planning processes, and priming the market by investing in state-of-the-art technology and digital connectivity.
Finally, the study found film-friendliness is critical for development and involves ensuring a shared positive view of the benefits of filming across a range of different government departments, agencies, and other stakeholders. Film-friendliness underpins good practice in a wide range of areas relevant to productions such as visas, imports and so on.
The study concluded it is important that film commissions and other agencies effectively communicate the positive impacts of the screen sector in order to ensure ongoing support from stakeholders and ensure effective policy.
The report also considers the type of ineffective practices that can limit opportunities for development. It also contains an update of Olsberg SPI's Global Incentives Index, an overview of all automatic production incentives at national, state, and province-level published twice annually in Screen International's World of Locations.