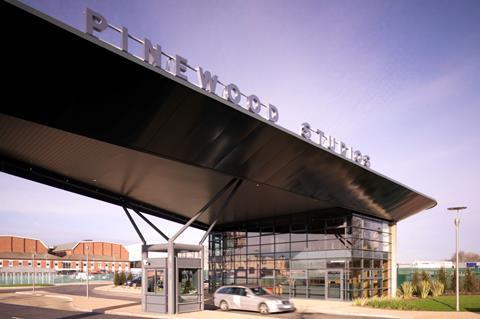 Several leading UK industry figures have responded to the news confirmed over the weekend that the Walt Disney Company is to take over nearly all the space and stages at Pinewood Studios in Buckinghamshire as part of a long-term deal.
A Pinewood spokesperson declined to reveal the length of the new arrangement but sources have suggested that, like Netflix's recent decision to set up a 14-stage production hub at Shepperton Studios, the deal is expected to last for an initial ten years.
Some have aired concerns that Disney's new deal at Pinewood could freeze out independent UK productions. Others, though, have pointed out that Pinewood has been – in the words of Adrian Wootton, chief executive of Film London and British Film Commission – "a Rolls Royce, high-end, large-scale production offer" for many years and that few independent British producers can afford to shoot there or at Shepperton or Leavesden (where Warner Bros is based).
"On one hand, it is heartbreaking the notion we won't be able to work at Pinewood or Shepperton. I've made some of my favourite movies [at those studios]," said UK independent producer Andy Paterson, who made such films as Hilary And Jackie, Restoration and Incendiary at the studios.
Fellow independent producer and former BBC Films boss David Thompson of Origin Pictures echoed Paterson. "[The Disney/Pinewood pact] is a massive deal and a massive commitment to this country. In many ways, it is to be celebrated and applauded. On the other hand, there is a desperate shortage of studio space now. The downside is that for independent production for film or TV, all the prices are going up, not just for studio space but for everything else."
Origin's latest production, William Nicholson's Hope Gap starring Bill Nighy and Annette Bening, was shot in makeshift studio space near Doncaster.
007 stage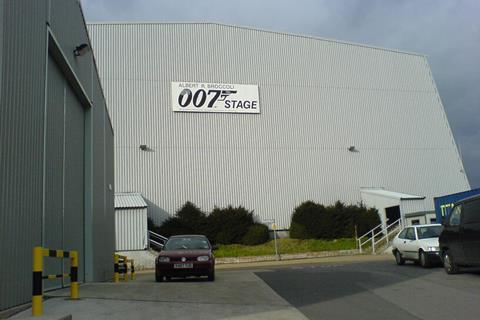 No details have emerged yet of plans for the James Bond franchise once Disney's relationship with Pinewood is formalised and when (and if) the celebrated 007 soundstage is taken over by Disney. Bond producers Eon could not be reached for comment but a source close to Pinewood said "Eon have been a very important part of the Studios' history and we will look after them."
Most of the Bond films including the forthcoming No Time To Die, which will be released in the UK by Universal on April 3, 2020, have filmed at Pinewood.
Wootton has welcomed the Disney/Pinewood deal.
"I certainly think this is good news," he commented. "My particular viewpoint is that the reason it has happened now is that Disney has a huge output of films across their various channels. If you look at Lucas, Disney, Marvel, Fox and the Disney+ Channel, that's a huge portfolio. They really, really like working in the UK and like the infrastructure in the UK."
"For me, considering their expansion of their portfolio of production, this is a logical extension of that," Wootton continued. "I think they wanted that security and stability, to know they could put as much of their product as humanly possible in the UK by having a base that they have increased control of for the long-term."
John McVay, chief executive of Pact, the UK trade association representing independent feature film, television, digital, children's and animation media, struck a sanguine note about any potential effects of the Disney deal on his members.
"Given that the average budget for most independent films is very modest to say the least, most small independent British films just couldn't afford to use those facilities," McVay said of the Pinewood stages. "The great ingenuity and entrepreneurship of British independent feature film producers is that they will try to find other ways to make the budget deliver the film they want to make. Disney effectively formalising their arrangements at Pinewood isn't too much of a surprise. They've been using that facility for lots and lots of major productions for some time now."
Streaming wars
Others have pointed to the looming "streaming wars" and weak pound as key factors behind the Disney decision to put down roots at Pinewood. Underpinning the involvement of all the US major studios and streaming giants in the UK is the British film and high-end TV tax credits.
"HMRC and the Treasury are really happy to be pumping over the next ten years billions into the tax credit because they know the returns this country gets from that are colossal and way, way more than they put in," Paterson said. "But it seems to me that you need to be taking some of that bounty and putting it back into the independent sector so that we have the films of scale that you can no longer make because of all the disruptions that we know about," Paterson noted, adding that in today's environment, British "films of scale" like his own The Girl With The Pearl Earring or Oscar winner The King's Speech would be impossible to finance.
"We need to make sure that we don't just become an inward investment services industry," Paterson warned. He predicted that if the independent sector isn't nurtured, "you are going to lose the Pathés, Studiocanals, Lionsgate UKs – the companies that have allowed us to make proper British films of scale. If you are going to push costs up and make it impossible for us to find studio space in the UK, there needs to be a quid pro quo."
Pinewood Studios, opened in 1936, has hosted many of the most famous films in British cinema history, among them David Lean's Oliver Twist (1947), Powell and Pressburger's The Red Shoes (1948), Ralph Thomas' Doctor In The Hous e (1954) and Alan Parker's Bugsy Malone (1976).
New studio space
Shepperton is planning an expansion that will see the addition of 16 new soundstages, some of which will be operational by 2021, so big non-Disney and non-Netflix projects should still be able to find studio space in the UK.
"From the UK film industry perspective, it's important that there are different kinds of facilities. It's no different from hotel accommodation. You've got your high-end five stars and your budget hotels. Everybody needs those alternatives," said Andrew M. Smith, corporate affairs director of the Pinewood Studios Group. Smith highlighted the new studio spaces opening or planned around the UK in locations from Birmingham to Didcot, from Dagenham to Liverpool.
Origin's Thompson pointed to the paradox of the UK having a very "buoyant" film and TV industry but "not enough people in loads of categories to service these productions and particularly not enough space if you want to use studios."
New studio space is opening up all over the UK but Thompson said that "most of all there needs to be something else in London. The lack of studio space there is going to be very, very problematic. In the old days, we used to be able to use old warehouses and convert them and old empty office blocks but there are so few of those now in London."
"Obviously, all this inward investment is great in numerous ways but when you're trying to make a lower budget production or an independent production, it presents some challenges," the Origin boss commented.
In the past, UK indie producers have been able to fit in around the edges of the mega productions at Pinewood and Shepperton.
"We were working on a different scale but we were always able to fit around the big productions," Paterson said of how indie producers used to find space at major British studios. "Who knows? Maybe there will be flexibility and if they [Disney] are not using studios, we will still be able to use them."
Pact's McVay said that none of his members had expressed concern about the Disney deal so far. "No one has picked up the phone and said this is a disaster."