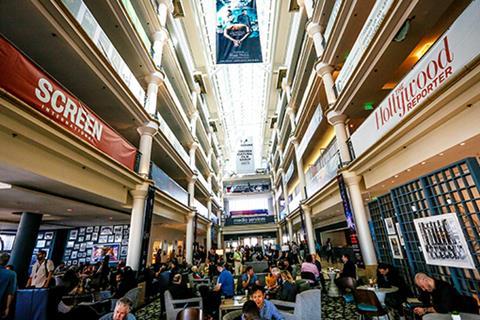 Independent Film & Television Alliance (IFTA) is cutting the AFM from its traditional eight days to six this year and will start the November 3-8 event on a Tuesday to reflect "the changing needs of the global film industry."
All the regular programmes including screenings, conferences, and LocationEXPO will remain in place as top brass said it wanted to support the relationship-driven nature of the business while also acknowledging a shift whereby transactions start and finish outside the dates of the market.
"While the film industry has changed drastically since we first launched AFM, markets are essential as this remains a face-to-face business," said Michael Ryan, IFTA chairperson and GFM Films partner. "Markets serve as a launching pad for new films and projects and they bring the entire industry together to share marketplace intelligence."
Ryan continued, "IFTA's priority is to put forth programmes and services that support and protect independents. This new AFM schedule is tailored to best serve the industry by allowing participants who travel from around the world to better maximise their time and costs."
The Loews Santa Monica Beach Hotel will continue to serve as the show's headquarters. Dates through 2024 are as follows:
2020: November 3-8
2021: November 2-7
2022: November 1-6
2023: October 31-November 5
2024: November 5-10.