EXCLUSIVE: Company's titles include Killjoy's Psycho Circus and Puppetmaster: Axis Termination.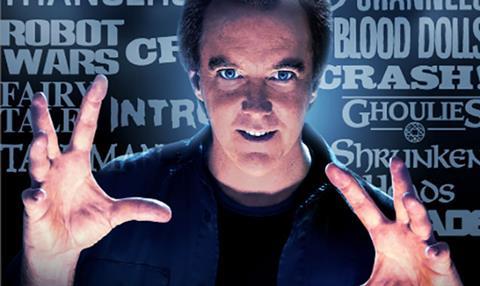 Full Moon Empire founder Charles Band is at the market with an extensive slate of genre titles led by American Film Market (AFM) debuts Killjoy's Psycho Circus and Puppetmaster: Axis Termination.
Killjoy's Psycho Circus screens at the market today [Saturday] and marks the latest in the horror franchise starring Trent Haaga as the vengeful demon and killer clown who has arrived on Earth and become complacent.
When Beelzebub comes after him, Killjoy must reunite his crew and prepare for the mother of all battles. Victoria DeMare and Robert Sydney also star.
Puppetmaster: Axis Termination recently wrapped production and is due for delivery in January. The latest episode in the long-running fantasy series stars Paul Logan, Tonia Kay and Tania Fox.
Rounding out the slate are horrors Ravenwolf Towers in post and completed project Trophy Heads.
"This is really my body of work – movies I have produced," Brand, a 40-year veteran of the business, told Screen. "We have eight active franchises and just finished shooting the eleventh Puppetmaster movie.
"We have the largest fantastic and horror library on the planet. There's no other place like it and they're all our movies.
"We've been releasing a lot of movies on Hulu and El Rey Network and we're establishing successful relationships there and look forward to keep on delivering quality, commercial genre for the global market."