EXCLUSIVE: UK director Charles Martin directs Shanghai set action-adventure.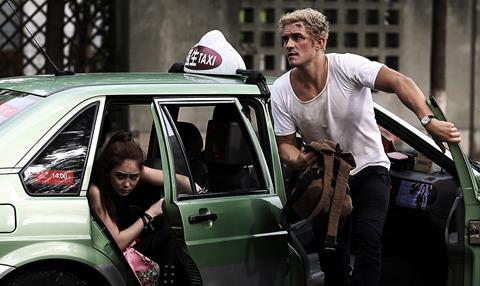 IMR International — the LA-based joint sales venture of Insiders' Vincent Maraval and MadRivers Pictures' Marc Butan and Kim Fox - is launching sales at the AFM on Shanghai-set action-adventure S.M.A.R.T. Chase: Fire and Earth starring Orlando Bloom.
Bloom plays a private security agent who is hired to escort a valuable Chinese antique out of Shanghai but is ambushed before accomplishing the mission, endangering the woman he loves and putting his reputation on the line.
Against the odds, he needs to outsmart the mastermind of the theft and evade the Shanghai police at the same time.
UK director Charles Martin directed the production which recently wrapped in Shanghai.
Other cast members include Hong Kong star Simon Yam, popular model-actress Hannah Quinlivan (Gentle Bullet), actress Lynn Hung, teenage heart-throb Lei Wu (The Wonder) and martial arts artist Yanneng Shi.
"S.M.A.R.T. Chase will be the most original and innovative roller-coaster of 2017," commented Maraval. "It will bring the international audience through an unknown traditional and super modern Shanghai at full speed."
The production is fully financed by Bliss Media, with its CEO Wei Han producing alongside Ben Pugh at London-based management and production company 42.
Bliss Media will oversee the Chinese distribution while CAA packaged and represents the film's US domestic rights.
IMR International was launched last Cannes by MadRiver Pictures and Insiders, an off-shoot of Paris-based Wild Bunch launched by Maraval in 2015 to focus on US independent pictures in the $15m range.
Its current slate - combining the sales acquisitions of both partners - includes the upcoming Hallie Meyers-Shyer Home Again, David Robert Mitchell's Under the Silver Lake, Deniz Gamze Ergüven's Kings as well as completed Oscar contenders Pablo Larrain's Jackie and Jeff Nichols' Loving.