Rising talents Chen Duling [pictured] and Song Weilong star.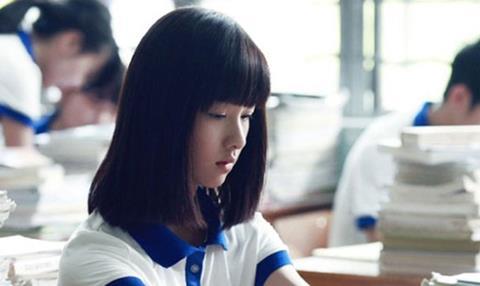 Beijing-based Jetavana Entertainment is tapping into a new pop culture trend in China with cyberpunk fantasy Dream Breaker, starring hot young talents Chen Duling and Song Weilong.
Cult Japanese filmmaker Sion Sono is artistic consultant on the film, directed by Beijing Film Academy graduate Han Yan and produced by his partner in Octopus Garden, Chai Tao. The story follows a young girl who becomes trapped in an illegal VR game while investigating the suicide of her father.
The film addresses a new youth trend in China, Er Ciyuan (literally two-dimensional), which is heavily influenced by sci-fi fantasy and Japanese manga and games.
"The Chinese audience is getting younger and changing very fast," said Jetavana founder Ivy Zhong. "One of the reasons the box office slowed down this summer is that there were too many romantic dramas, which have been popular for the last few years, but now the youth audience is looking for something more high concept."
The two young actors in the film are what the Chinese industry refers to as Xiao Xian Rou (literally small fresh meat). Chen Duling starred in youth hit The Left Ear, while Song Weilong stars in Janet Chun's upcoming romantic drama Passage Of My Youth.
Jetavana, which is co-producing with Chinese star Tong Dawei's production company T&G Entertainment, built ten sets for the production in the city of Chongqing. "We'll use some VFX but we wanted to create something that looks realistic and industrial, which is why we built the sets," said Zhong.
The film is currently in post-production with release scheduled for mid-2017. Jetavana is planning to develop the film as a franchise and is already developing ancillary products including comic books, web series and games.