On the eve of the market, AFM executives said the number of registered UK exhibitors will reach its highest level since 2009 despite concerns over a punishing exchange rate in light of the Brexit vote.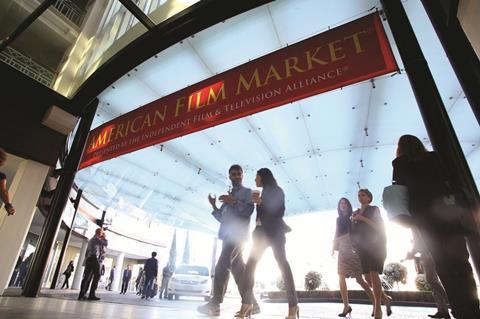 Thirty-eight registered companies represents a year-on-year climb of nearly 16%.
Market chiefs also reported increased attendance from China and Hong Kong, with more than 200 registrants from mainland China and a further 75 or so from Hong Kong on behalf of 90 companies.
Overall 367 exhibiting companies and more than 7,500 attendees from more than 80 countries are expected to arrive in Santa Monica.
A total of 305 films are set to screen with 252 market premieres and 71 world premieres.
The industry programming that runs from November 3-8 will hear from ICM Partners head of international and independent division Jessica Lacy, The Weinstein Company COO David Glasser, CCA co-head of finance Micah Green, WME Global's Mark Ankner, Foresight Unlimited president and COO Tamara Birkemoe, Echo Lake's Doug Mankoff, and David Lancaster of Rumble Films.
Panels and round tables will cover such diverse areas as marketing and distribution, marketing and distribution in China, Asian VOD, and adapting French literary properties.