EXCLUSIVE: Japanese studio and international sales agent pairing up for new sci-fi.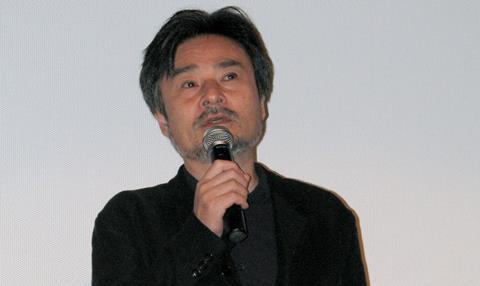 Japanese studio Nikkatsu is partnering with Wild Bunch to handle international sales on the next film from leading Japanese director Kiyoshi Kurosawa.
The as-yet-untitled project is a sci-fi suspense film produced by Nikkatsu. The produers are keeping details under wraps but say the project is in post-production and based on an unspecified play.
Nikkatsu is handling Asian sales, with Wild Bunch handling all other international territories.
"This is my first film adapted from a theatre play," said Kurosawa. "I was conflicted about tackling the marriage of satire, humour and sci-fi elements unique to the original work. But after overcoming the difficulties, I feel the different elements will be balanced."
The film is executive produced by Nikkatsu's Yuji Ishida, whose credits include Unforgiven, Confessions and Memories Of Matsuko. Kurosawa's recent films include Creepy, which premiered at Berlin this year, and Daguerrotype, a co-production between Japan, France and Belgium, which premiered at Toronto.
Nikkatsu's AFM slate also includes the Mo Brothers' Headshot, which also premiered at Toronto, Akihiko Shiota's Wet Woman In The Wind, which won the Junior Jury Award at Locarno, and omnibus film Madly, with segments directed by Gael García Bernal, Sion Sono, Sebastián Silva, Mia Wasikowska, Anurag Kashyap and Natasha Khan, which premiered at Tribeca.