The market is also launching an online locations resource.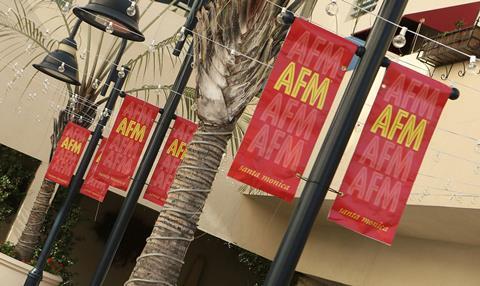 The American Film Market (Nov 1-8) is launching a platform to connect film commissions, production facilities and services with industry professionals.
The service, called LocationEXPO, will include a physical space during the market for networking and events, as well as an online locations, incentives and facilities resource, which has already launched.
A monthly newsletter, which the American Film Market says will be sent to more than 100,000 film professionals, will begin May 9.
"We are launching LocationEXPO to serve the growing number of Film Commissions that participate at AFM as well as provide access to AFM attendees for Film Commissions that are unable to attend," said Jonathan Wolf, managing director of the AFM.
More than 50 film commissions attended the AFM last year including the Colombian Film Commission, FilmLA, Mexican Film Commission, Panama Film Commission, Spain ICEX, Taipei Film Commission, Thai Trade Center, West Virginia Film Office and the New Zealand Film Commission.