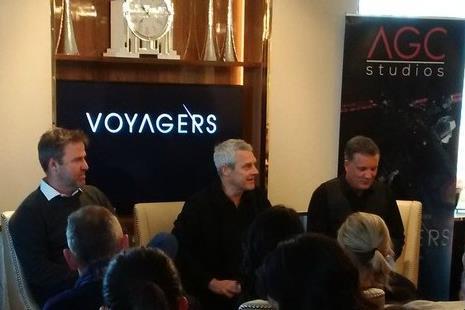 Stuart Ford's AGC International has closed multiple marquee territory deals on Neil Burger's sci-fi Voyagers, one of the hottest sales titles that has injected life into a muted start to the EFM.
The Lord Of The Flies in space thriller is scheduled to commence production in Romania on June 1. AGC Studios is fully financing, and produces alongside Basil Iwanyk's Thunder Road.
Burger, riding high following the recent number one US launch of The Upside, will direct from his original screenplay. He flew into Berlin this week to join Ford and Iwanyk at a buyer presentation and leading distributors have responded.
Rights have gone in Germany (Telepool), Spain (Sun), Benelux (The Searchers), Russia (Nashe Kino), Latin America (Sun), Eastern Europe (Vertical Entertainment), and Middle East, Turkey, India, and Greece (Italia).
Deals have also closed for Portugal (Sun), Taiwan (Deepjoy), Indonesia (Cinema 21), Philippines (Pioneer), and Israel (United King).
Talks are ongoing for remaining territories and it is understood several buyers are circling US rights in transactions that could encompass one or more key international territories.
Ford and his cohorts are in advanced negotiations with key cast on the story of 30 children who are sent into space on a multi-generational mission to populate a new planet.
After the adult captain of the mission is killed under mysterious circumstances, the young crew descends into chaos, aligning themselves into tribes as they surrender to their most feral impulses. Burger's credits include The Illusionist, Divergent, and Limitless with Oscar nominee Bradley Cooper.