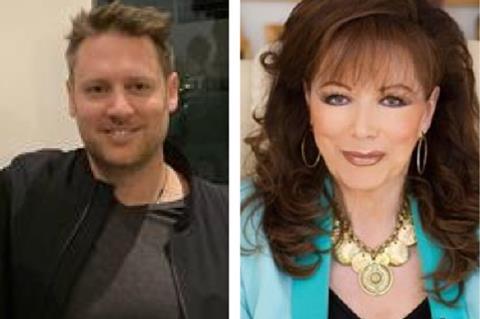 AGC Studios will screen its newly titled Neill Blomkamp supernatural thriller Demonic and Jackie Collins documentary Lady Boss to worldwide buyers at the upcoming EFM.
Demonic shot in secret in British Columbia last summer and features an up-and-coming cast.
AGC Studios fully financed the project, which Screen was the first to report last autumn. AGC head Stuart Ford was keeping mum about plot details although he did say, "Typically for Neill's films it has a highly original visual component as well as some great scares."
The South African director's credits include District 9, Elysium, and Chappie.
It is understood Demonic will screen on the eve of the market to all buyers, which Ford was keen to emphasise in light of the reaction when HBO Max picked up thriller Locked Down starring Chiwetel Ejiofor and Anne Hathaway.
"A lot of international distributors were disappointed that they didn't get a bite of the apple," said Ford, "when we screened our Doug Liman film, Locked Down first for US studios and streaming platforms at the tail end of last year, and very promptly did a worldwide deal with HBO Max, even though there were some important release timing issues that meant the film was always best suited to debuting through a streamer."
He continued, "At AGC we're cognisant that we are one of the cornerstone suppliers to the international marketplace and so we've made a firm decision with Neill's film Demonic to screen for buyers from all sectors – streamers, studios, independents and international companies – simultaneously in order to create an even playing field."
The EFM will also be the first opportunity for buyers to see Lady Boss, which AGC Studios co-financed with CNN Films and is produced by John Battsek and Passion Pictures. It screens on March 1.
Laura Fairrie directed the documentary about the late bestselling British author and unlikely feminist Collins, a former B-movie actress who moved from London to Los Angeles in the 1980s, published dozens of bestsellers and lost the two loves of her lives, before ultimately succumbing to cancer in 2015.