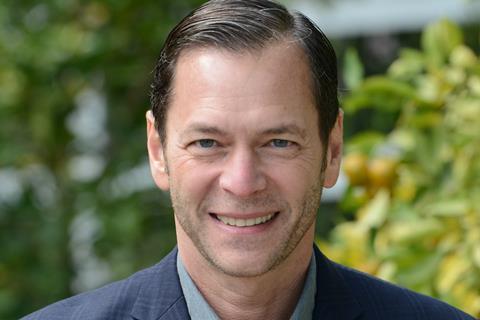 AGC Television has signed a multi-year overall deal for scripted and non-scripted TV projects with former NBC Universal Television chief Jeff Gaspin.
Through his Gaspin Media operation, Gaspin will develop and produce a slate of content for AGC Television, working with division president Lourdes Diaz and AGC Studios founder Stuart Ford.
Gaspin will also join AGC's corporate board and serve as a non-executive director.
As chairman of NBC Universal Television Entertainment from 2009 to 2010, Gaspin oversaw a portfolio of 16 broadcast and cable networks including NBC, Telemundo, USA, Sci Fi and Bravo.
In a previous stint as head of reality for the NBC broadcast network he developed hits including Deal Or No Deal, Fear Factor, and The Apprentice. He is currently an executive producer of Spectrum OTT platform crime series LA's Finest and ABC network reality show To Tell The Truth.
Gaspin commented: "I'm excited to partner with AGC and work with Stuart and Lourdes as I continue to tap my entrepreneurial side. With the resources of AGC I can truly grow Gaspin Media into a robust content company".
"We're really thrilled to have an executive and producer of Jeff's substance and experience come into the fold and we look forward to growing AGC Television and Gaspin Media as a partnership," said Ford.
Diaz added: "It's great to be working with Jeff again, and bringing the Gaspin Media team to work with our AGC TV team will be a great asset to our mission going forward."
AGC COO Miguel Palos brokered the deal on behalf of AGC with by Mahdi Salehi at Hansen, Jacobson, Teller, Hoberman, Newman, Warren, Richman, Rush & Kaller on behalf of Gaspin Media.