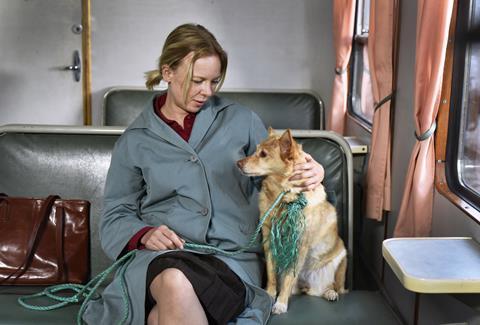 Aki Kaurismäki's Fallen Leaves has topped Screen's 2023 Cannes jury grid with an average score of 3.2, after the final two titles, Alice Rohrwacher's La Chimera and Ken Loach's The Old Oak, landed with 2.9 and 2.1, respectively.
See the final jury grid below.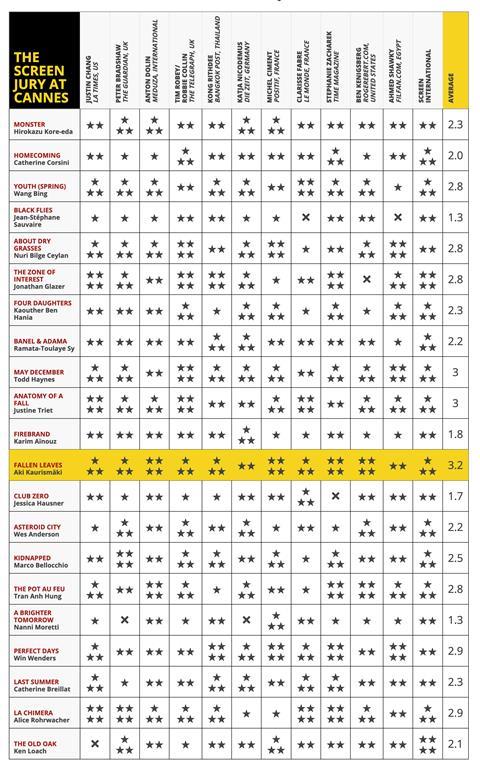 Rohrwacher's La Chimera saw four critics give the Italian drama a four (excellent) while Die Zeit's Katja Nicomedus and Postif's Michel Ciment gave it one (poor). The rest of the scores comprised five threes (good) and one two (average) fromfilfan.com's Ahmed Shawky. The film finishes in joint third place alongside Wim Wenders' Perfect Days.
Josh O'Connor stars as an archaeologist who finds himself caught up in the world of illegal trafficking of ancient finds. Rohrwacher's last Competition entry, 2018's Happy As Lazzaro also scored 2.9 on the grid.
Loach's The Old Oak proved divisive, receiving both a four from Screen International and a zero (bad) from LA Times' Justin Chang. This was followed by two threes, seven twos and a one from The Telegraph.
Potentially Loach's last film, the northeast England-set drama explores the growing tensions between the inhabitants of a mining town and newly arrived Syrian refugees.
Loach is a regular in Cannes Competition with his last film, 2019's Sorry We Missed You, scoring 2.5 on the grid.
Fallen Laves' 3.2 matches last year's jury grid winner – Park Chan-wook's Decision To Leave - whilst Lee Chang-dong's Burning score of 3.8 in 2018 remains the record holder.
In joint second place this year is Justine Triet's Anatomy Of A Fall and Todd Haynes' May December receiving an average of 3.0.
Finishing at the bottom of this year's grid is Jean-Stéphane Sauvaire's Black Flies and Nanni Moretti's A Brighter Tomorrow which both scored 1.3.