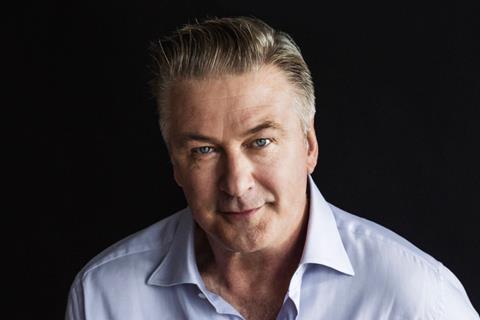 Alec Baldwin will star as an outlaw on the run with his grandson in the action western Rust, which Highland Film Group (HFG) will introduce to buyers at next month's Marché du Film Online.
Baldwin will also produce through his El Dorado Pictures with Anjul Nigam, and the pair reunite with project writer-director Joel Souza after they produced the latter's 2019 crime thriller Crown Vic which starred Thomas Jane.
Rust centres on outlaw Harland Rust (Baldwin), who travels to Kansas to break his estranged 13-year-old grandson out of prison after the youngster is convicted of murder and sentenced to hang. As they flee a U.S. Marshal and a bounty hunter, they bond while navigating the harsh American Frontier.
Souza directs the western from a story he wrote with Baldwin. Anna Granucci also produces and Matthew Helderman and Elizabeth L. Barbatelli serve as executive producers.
BondIt Media Capital is financing Rust, and CAA Media Finance represents US rights.
Baldwin's extensive credits includes 30 Rock, Beetlejuice, and The Hunt For Red October, while Nigam is a veteran actor known for a recurring role on Grey's Anatomy as well as Netflix's series Never Have I Ever.
The current sales slate at Arianne Fraser and Delphine Perrier's HFG includes: Vaughn Stein's Inheritance starring Lily Collins and Simon Pegg, released in the US May 2020; Jonathan Milott and Cary Murnion's Becky starring Lulu Wilson releasing next month; Andrew Baird's Zone 414 starring Guy Pearce, Matilda Lutz and Travis Fimmel; and Skylin3s, the third chapter in the sci-fi franchise starring Lindsey Morgan.