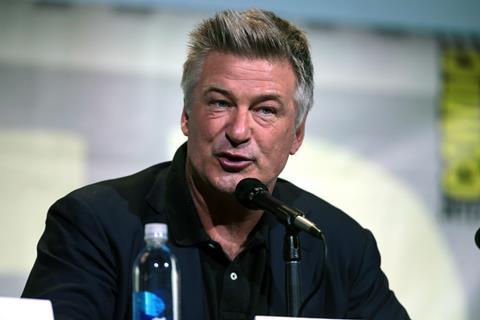 Alec Baldwin has entered a plea of not guilty to an involuntary manslaughter charge stemming from the 2021 on-set death of Rust cinematographer Halyna Hutchins.
The producer and star of the ill-fated western also waived his appearance at a preliminary hearing scheduled for Friday in a New Mexico court.
The attorney for Rust armourer Hannah Gutierrez-Reed, who also faces a charge of involuntary manslaughter, confirmed she will plead not guilty when she virtually attends Friday's hearing.
Baldwin and Gutierrez-Reed each face up to 18 months in prison if found guilty. Their charges were downgraded last month to remove a firearm enhancement, reducing the prospect of a potential five-year maximum sentence per charge.
Hutchins died on October 21 2021, hours after a prop gun held by Baldwin discharged and hit her during a rehearsal at Bonanza Creek Ranch near Santa Fe, New Mexico.
Baldwin has denied allegations that the tragedy was his fault. He is due to resume filming on the western this spring in Montana.