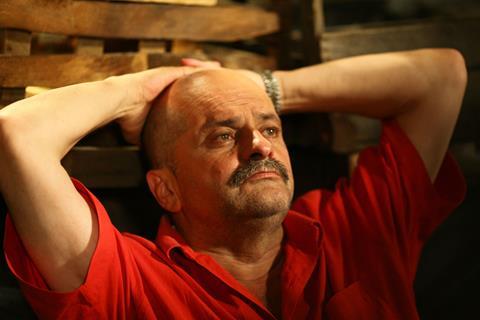 Veteran Russian director and screenwriter Aleksandr Mindadze is plotting English-language drama Parquet.
The film is the story of three dancers, the creators of the tango à trois, who reunite for an encore performance 25 years after breaking up.
Mindadze's credits include 2011 drama Innocent Saturday, which premiered in Berlin, and 2007 drama Soaring, which premiered in Venice. He has previously written the screenplays for Vadim Abdrashitov's Plumbum, which was in competition in Venice in 1987, and Vadim Abdrashitov's A Play For A Passenger, which won a Silver Bear in Berlin's Competition in 1995.
The film is being produced by Passenger Film Studio, the company set up in 2005 by Mindadze with producer Liza Antonova. Executive producers are Belgian filmmaking duo the Dardenne brothers (Two Days, One Night).
London-based sales company Reason8 is handling worldwide rights on the project and is introducing it to buyers in Cannes. Reason8 will also co-produce the film for the UK, with Passenger Film Studio co-producing for Russia and the Dardennes' Les Films Du Fleuve co-producing for Belgium.
Crew on the project include cinematographer Oleg Mutu, whose credits include the Palme d'Or-winning 4 Months, 3 Weeks And 2 Days, and production designer Kirill Shuvalov, whose credits include Sergey Loznitsa's A Gentle Creature.
Casting is now underway. Filming is planned for the end of 2018.
"Parquet is the third film that I am doing as a European co-production. It is a story with several meanings that I'm going to tell with my extraordinary colleagues," commented the director.