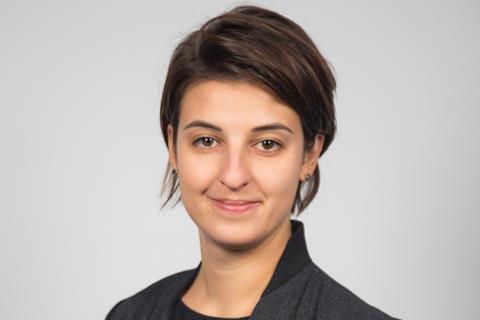 Leading international producer Alexander Rodnyansky's Russian production outfit AR Content has appointed Central Partnership executive Katerina Pshenitsyna as director of international business development and co-productions, in what is a significant shake-up of the Russian film sales and production scene.
Pshenitsyna was formerly vice president, international distribution at Central Partnership.
Rodnyansky is Russia's leading international-focused producer, with credits including Andrey Zvyagintsev's Oscar-nominated Leviathan and Loveless.
"I have always been fascinated with the work of Alexander Rodnyansky and the global impact his projects make," said Pshenitsyna. "AR Content has a very impressive development slate with top international talent attached and ambitious plans to accomplish."
Pshenitsyna comes to AR Content after five years overseeing Central Partnership's international distribution operations and running the company's sales team. In that period, she has dealt with well over 60 films and TV series including Danila Kozlovsky's Chernobyl and box office hits including Silver Skates, Son Of A Rich, Three Seconds and Baba Yaga. The company says it has licensed titles to over 150 territories.
Prior to her time at Central Partnership, Pshenitsyna oversaw distribution and co-production for Russian animation specialists Wizart, the company behind the Snow Queen franchise.
The prolific Rodnyansky has plenty of new projects on the boil. Earlier this year, AR Content struck a first- look deal with Apple TV+. New Rodnyansky projects expected to surface in 2022 include Monica, the next film by Beanpole's Kantemir Balagov, What Happens, the first English-language title by Zvyagintsev, Neooonowww, the comeback feature doc by cult director Godfrey Reggio and an as-yet untitled documentary about refugees from the Second World War to the present day by Rory Kennedy, which Kevin Macdonald is executive producing.