Award-winning composer will chair a jury that will award the Golden Lion for best feature at the 71st Venice Film Festival.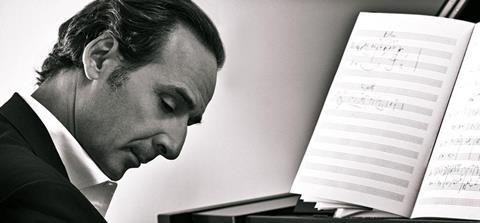 Alexandre Desplat, the internationally renowned French film composer whose credits include The King's Speech and Argo, has been named president of the International Jury for the Competition section of the 71st Venice International Film Festival (Aug 27 to Sept 6).
It marks the first time a film composer has been chosen to chair Venice's Competition jury, which will comprise nine members and award the Golden Lion for Best Film and other official prizes.
Desplat is a six-time Oscar nominee (The Queen, The Curious Case of Benjamin Button, Fantastic Mr. Fox, The King's Speech, Argo, and Philomena) and winner of a Golden Globe, three Césars, two European Film Awards, and a Bafta.
He has collaborated with directors such as Stephen Frears, Roman Polanski, Terrence Malick and Tom Hooper as well as Jacques Audiard, Kathryn Bigelow, David Fincher, George Clooney, Ang Lee, Ben Affleck, David Yates, Wes Anderson and Matteo Garrone.
"Alexandre Desplat is not only one of the greatest composers of film scores today but an ardent cinéphile, whose extraordinary artistic sensitivity is sustained by a profound knowledge of cinema, of its history, of its language," said Venice Film Festival director Alberto Barbera.
"It is a great honour and an arduous responsibility to be the president of the jury of such a prestigious festival," said Desplat. "Italian cinema has influenced both my taste and my music more than any other, and I am proud to be coming to the Venice Film Festival the year after Bernardo Bertolucci."
Official prizes awarded on the closing night (Sept 6) include Golden Lion for Best Film; Silver Lion for Best Director; Grand Jury Prize; Coppa Volpi for Best Actor; Coppa Volpi for Best Actress; Marcello Mastroianni Award for Best New Young Actor or Actress; Award for Best Screenplay; and Special Jury Prize.