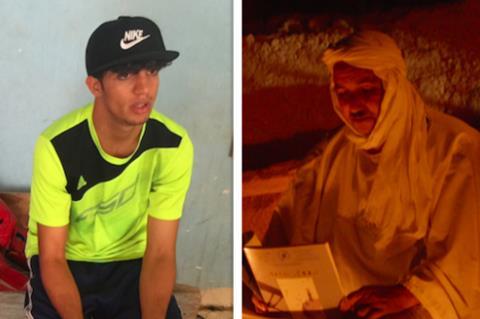 Film Movement has acquired North American rights to Iraqi boxing film Hands Of God on which best directing Oscar winner Alfonso Cuaron served as executive producer, and The Miracle Of The Little Prince.
Riccardo Romani directed Hands Of God, which recounts the true story of the Iraqi National Boxing Team – Waheed, Jafaar, and Saadi – as they defy Isis and train outdoors to achieve a historic qualification.
Marjoleine Boonstra directed The Miracle Of The Little Prince and profiles the passionate translators who bring Antoine de Saint-Exupéry's celebrated children's tale to speakers of endangered languages.
Film Movement plans an August theatrical launch on August 28 in New York for The Little Prince, and will release Hands Of God in late 2019-early 2002. Film Movement president Michael Rosenberg brokered the deals with Films Transit international, and Canoe Film, respectively.
Recent documentary acquisitions for Film Movement include Bosch: The Garden Of Dreams and Scared Of Revolution. Film Movement has also boosted its slate with Jayro Bustamante's Ixcanal follow-up, Temblores, Berlin selection Goldie, and A Tramway In Jerusalem.
"Given continued consumer interest in non-fiction films, we continue to seek unique documentaries from all corners of the globe," said Rosenberg. "With The Miracle Of The Little Prince and Hands Of God, we add two captivating feature films certain to open up fascinating new subjects to North American audiences."=