Book series about warring cats to be developed as kids movie franchise.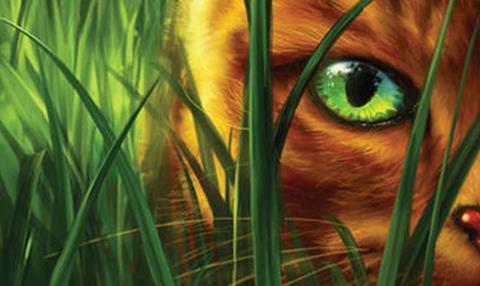 China's Alibaba Pictures Group has reached an agreement with UK-based fiction packager Working Partners and its parent company Coolabi Group at the 68th Frankfurt Book Fair, to secure the film rights for fantasy book series Warriors.
Warriors, which has sold more than 30 million copies worldwide, is a series about four clans of warring feral cats. The series is written by Erin Hunter, a pseudonym for the writing team of Kate Cary, Cherith Baldry and Victoria Holmes.
Warriors follows the growth of an intrepid cat named Rusty, who ventures into a mysterious forest where he befriends a group of wild cats. Rusty joins ThunderClan as an apprentice warrior and over an epic saga ultimately transforms into the clan's leader Firestar.
Warriors was first published by HarperCollins in the USA in 2003 and has been licensed in 35 languages around the world. HarperCollins will also publish a further eight Warriors titles over the next two years..
Chris Snowdon, managing director of Working Partners, said: "The emotionally anthropomorphised characters and intricate plots in Warriors have touched so many readers and continue to connect with readers from new generations. We are delighted to be working with Alibaba Pictures to bring Warriors onto the big screen."
Zhang Wei, president of Alibaba Pictures, noted: "Warriors is an outstanding novel series with a large fan base around the world. Alibaba Pictures is planning to turn Warriors into a film franchise that will bring to life the spectacular animal and jungle worlds depicted in the novels, using world-leading visual effects."
Working Partners is a UK children's fiction creator which is behind more than 100 novel series, including Warriors, Rainbow Magic and Beast Quest. Its parent company Coolabi operates businesses spanning the publication of books, television and digital contents.