Egomaniac director Kate Shenton wins special mention.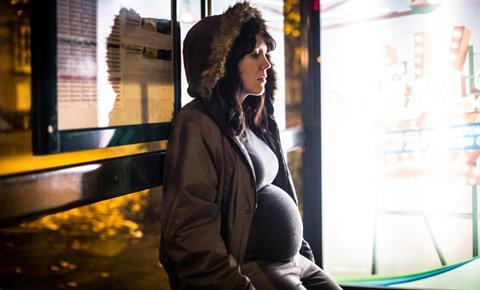 British filmmaker and actress Alice Lowe has won the inaugural Screen International Horror Rising Star Award at Horror Channel FrightFest (Aug 25-29).
The award, celebrating the work of emerging talent in genre cinema, was presented at the festival in London on Sunday evening where the star of Sightseers and the forthcoming Prevenge accepted the trophy.
Lowe said: "I'm really excited that horror is being recognised because it's very close to my heart. I'd like to thank Screen International and FrightFest, who have given me the most amazing support over the last few years."
After working for years in TV comedy such as cult series Garth Marenghi's Darkplace, Lowe came to the fore as killer caravenner Tina in Ben Wheatley's Sightseers (2012), which she co-wrote.
Following her short horror Solitudo, Lowe has written, directed and starred in Prevenge, which will world premiere as the opening film of Venice Film Festival's Critics' Week on Thursday (Sept 1). Lowe plays a homicidal mother-to-be in the film, which she directed while seven months pregnant.
Screen managing editor Michael Rosser said: "Alice has become a familiar face over the past 10 years in a variety of memorable roles. But this award recognises her growing stature as a filmmaker. We can't wait to see what she does next."
A special mention was given to Kate Shenton, whose breakthrough feature documentary On Tender Hooks delved into the world of 'human suspension', and whose debut narrative feature Egomaniac, screened at this year's FrightFest.
Shenton will next make Bloody Burrito, which follows two dysfunctional restaurant employees who find love and decide to spice up their mundane lives by killing irritating customers and hiding them in the food.
Other nominees included:
The Ford Brothers, shortlisted for their ambitious zombie epics The Dead and The Dead 2, shooting both films on shoestring budgets in Africa and India.
Paul Hyett, nominated for his breakthrough feature The Seasoning House and second feature Howl, having moved from the world of special effects and into the director's chair.
Shaun Robert-Smith, shortlisted for his feature debut Broken - screened at this year's FrightFest - having originally trained as a prosthetics make-up artist before turning to writing and directing.