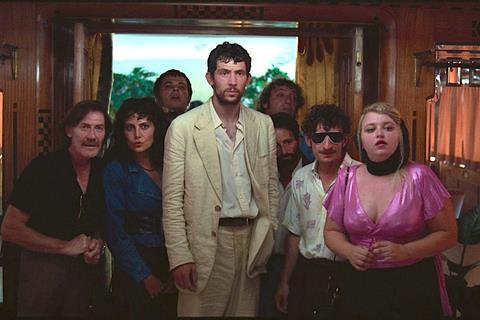 The Match Factory has agreed multiple sales for Alice Rohrwacher's Cannes Competition film La Chimera.
The tomb robber drama starring Josh O'Connor, Isabella Rossellini, Alba Rohrwacher and Carol Duarte was well received by critics and ranked in joint fourth place on Screen's Cannes jury grid.
Neon acquired North America rights for La Chimera last year. Since then The Match Factory has inked deals for the film in the UK and Ireland (Curzon), Australia and New Zealand (Palace Entertainment), Benelux (September Film), Germany (Piffl Medien), Hong Kong (Edko), Spain (Elastica), South Korea (M&M International), China (Jetsen), Japan (Bitters End), Taiwan (Swallow Wings), Austria (Stadtkino), Baltics (A-One), Bulgaria (Art Fest), CIS (Mauris Film), Czech Republic & Slovakia (Aerofilms), Finland (B-Plan Distribution), Denmark (Filmbazar), Former Yugoslavia (MCF), Greece (Cinobo), Hungary (Cirko), Middle East and North Africa (Moving Turtle), Poland (Aurora Films), Portugal (Midas), Romania (Independenta), Singapore (Anticipate Pictures), Thailand (Documentary Club) and Ukraine (Arthouse Traffic).
Ad Vitam is co-producer and distributor in France, Filmcoopi will be releasing the feature in Switzerland and 01 Distribution in Italy.
The film has been produced by Tempesta (Italy), Ad Vitam (France), Amka Films Production (Switzerland) and RAI Cinema.
The Match Factory represents several works by Rohrwacher including the features The Wonders (2014), Happy as Lazzaro (2018), Corpo Celeste (2011), the documentary co-directed with Pietro Marcello and Francesco Munzi Futura (2021) and the short films Omelia Contadina (2020) and Four Roads (2020).