EXCLUSIVE: Powerhouse production duo launch film and TV company.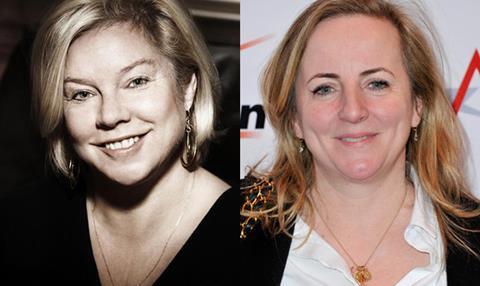 UK producers Alison Owen and Debra Hayward have joined forces to launch new film and TV production company Monumental Pictures.
The partnership brings together two of the UK's most respected production executives – Ruby Films founder Owen, whose credits include Suffragette, Tulip Fever and Temple Grandin, and long-time Working Title executive Hayward, whose titles include Tinker Tailor Soldier Spy, Atonement and Bridget Jones's Diary.
"Debra and I have been chasing the same material for so long now, we're both exhausted from competing with each other," said Owen. "Ultimately, I could see the only way to beat Debra was to join her."
The duo will work across film and TV productions. "I see what Alison has been doing in television and that really chimed with me," said Hayward.
"Alison has stellar instincts about material and great talent relationships - it just made sense for us to join forces.
"We want to tell the sort of stories that we ourselves would like to see - character-driven, entertaining and commercial but without the huge expense of VFX driven tent-poles.
"And as a female producing team, we hope to bring a different perspective to the UK and international production landscapes."
Owen added: "We aim to keep the costs small, but the vision big."
The partnership has been anticipated in industry circles but is now formalised. Development projects have yet to be revealed.
Owen established Ruby Films in 1998, working on features including Saving Mr Banks, Jane Eyre and The Other Boleyn Girl and TV projects including Temple Grandin and Small Island.
The exec is currently in post-production on Tulip Fever for TWC and Suffragette for Pathe.
Long-time Ruby MD Paul Trijbits left the company at the end of 2012 and other production executives followed suit earlier this year.
During her tenure at UK powerhouse Working Title, Hayward was producer on box office smash Les Miserables and executive producer on a string of commercial and critical hits including Tinker Tailor Soldier Spy, Senna, Johnny English Reborn, Atonement, Bridget Jones's Diary and Pride and Prejudice.
The last shared credit of the two long-time friends was the Oscar-nominated Elizabeth, which Owen produced and Hayward co-produced.