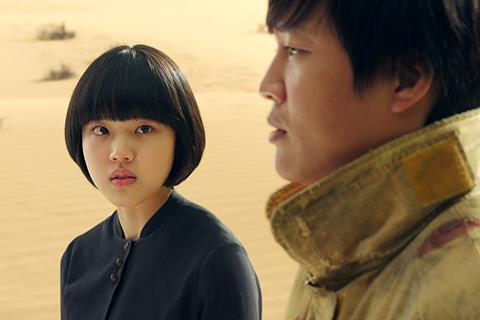 In South Korea, director Kim Yong-hwa's fantasy film Along With The Gods: The Two Worlds has become the third biggest box office hit in the country's history.
Based on a hugely popular web comic of the same title, the CGI-driven tearjerker has clocked up 13,542,327 admissions and more than $101.6m as of today (22 Jan), according to the Korean Film Council (KOFIC).
The film's star-studded cast is led by Ha Jung-woo (The Chaser), Cha Tae-hyun (My Sassy Girl), Ju Ji-hoon (Asura: The City Of Madness) and Kim Hyang-gi (Proof Of Innocence).
Cha plays a firefighter who suddenly dies and finds himself going with three guardians (Ha, Ju and Kim) through seven circles of hell to pass trials and prove he is worthy of reincarnation.
Produced by Realies Pictures and Dexter Studios, the film is distributed by Lotte Entertainment.
Released locally Dec. 20, 2017, it has inched out Ryoo Seung-wan's 2015 thriller Veteran, which has more than 13.4 million admissions, to take third place in South Korea's all-time box office rankings. Kim Han-min's 2014 historical epic Roaring Currents tops the rankings with more than 17.6 million admissions, followed by JK Youn's historical drama Ode To My Father, from the same year, with more than 14.2 million admissions.
Along With The Gods: The Two Worlds also opened in Hong Kong on January 11. It has topped the charts for two weeks running with a 25% increase in its second week, clocking up a total of $3.5m, according to Lotte Entertainment.
Shot at the same time as Along With The Gods: The Two Worlds, a sequel is due out this summer.
Director Kim Yong-hwa, whose films include 200 Pounds Beauty and Mr. Go, is in talks with Stan Lee's POW! Entertainment and Luka Productions to produce superhero film Prodigal.