EXCLUSIVE: Second film from Polish director of predatory mermaid picture from Agnieszka Smoczynska explores motherhood.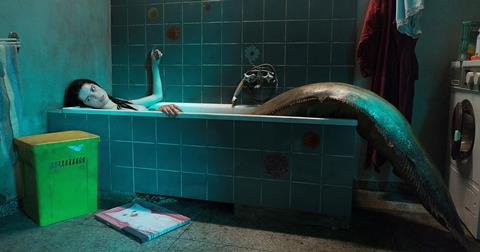 French sales company Alpha Violet is teaming with Warsaw-based production house MD4 on Polish director Agnieszka Smoczynska's upcoming feature The Fugue revolving around a character who regrets motherhood.
It will be the second feature from Smoczynska after debut work The Lure, which was about singing carnivorous mermaids and world premiered at Sundance in 2016.
Alpha Violet is kicking off pre-sales on film which is currently in production.
In her director's note, Smoczynska says of the film: "The Fugue is about the social taboo concerning motherhood and that women are socially pressured to accept this role without hesitation. What if it isn't always the case?What if a woman had a possibility to forget about giving birth, having a child? Would she choose it again?"
Agnieszka Kurzydło at MD4 is lead producing with Axman Production and Zentropa International Poland on board as co-producers with support from the Polish Film Institute.
Alpha Violet's European Film Market slate also includes Italian hybrid work The Crater and Tala Hadid's Forum title House in The Fields which premieres on Monday.