Stephan James, Jason Sudeikis and Jeremy Irons star in the true story.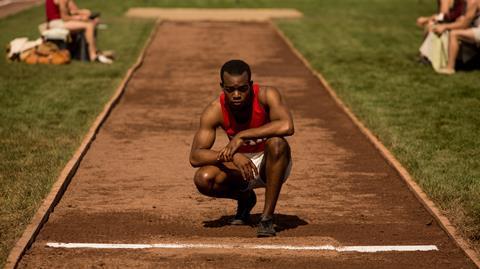 Altitude Film Distribution has acquired the UK distribution rights to Stephen Hopkins' Race, which follows black athlete Jesse Owens' meteoric rise to become four-time Olympic gold medalist at the 1936 games in Nazi Germany.
The deal was negotiated between Altitude's Will Clarke and Mister Smith Entertainment's David Garrett. Focus Features released the film in the US on February 19, taking $7.35m to date.
The UK release date has yet to be set but is likely to come before the Rio Olympics (Aug 5-21).
Directed and produced by Stephen Hopkins (The Life and Death of Peter Sellers), Race stars Stephan James (Selma) as Jesse Owens and Jason Sudeikis (We're the Millers, Horrible Bosses) and also features Jeremy Irons and William Hurt as well as Carice Van Houten (Game of Thrones).
Made with the cooperation of the Jesse Owens Foundation as well as the Owens family, Race was written by Anna Waterhouse and Joe Shrapnel (Frankie & Alice)
Producers are Jean-Charles Lévy (The Love Punch), Luc Dayan, Louis-Philippe Rochon (Frisson des collines), Dominique Séguin (Dallas Buyer's Club), Kate Garwood (The Reaping), Karsten Brünig (Don't Come Knocking) and Nicolas Manuel (The Love Punch).
Hamish Moseley, Altitude Film Entertainment's head of distribution said: "With the Rio Olympics just around the corner, and the 80th anniversary of Owens' success, it couldn't be a better time to celebrate such an icon on the big screen."