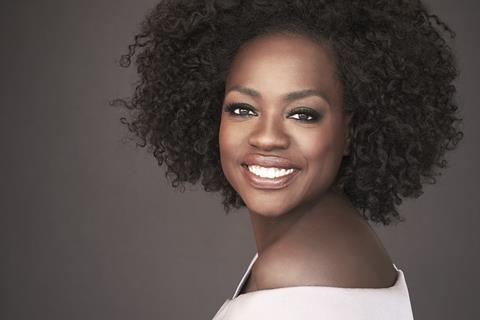 Amazon Studios has closed another key production pact with major talent, striking an exclusive first-look deal with Widows star Viola Davis and Julius Tennon's JuVee Productions.
Davis recently wrapped production on Amazon Studios' comedy Troupe Zero that also stars Allison Janney and Jim Gaffigan. Bert & Bertie directed the story about a band of outcasts based on Lucy Alibar's screenplay, and Amazon Studios will debut the film in 2019.
"Amazon Studios is passionate about building a home for both new and established filmmakers of all backgrounds, who share the same vision in telling incredible and engaging human stories," said Amazon Studios head Jennifer Salke. "Viola and Julius Tennon's JuVee Productions brings distinctive, fresh voices and high-quality content to our customers in both theatres and on Prime Video."
"JuVee Productions is beyond excited about our new relationship with Amazon Studios," said JuVee co-presidents Davis and Tennon. "We share the same vision of creating a vast and rich array of narratives that are inclusive and reflective of our world.
"We started this company with a fierce commitment to integrity and the encouragement of emerging and/or established artists who have the courage and talent to be disruptors. We are thrilled that we can continue to share our vision on a global scale alongside Amazon Studios. It is our legacy."
The deal is the latest in a string of production pacts with key talent for Amazon Studios that includes deals with Jason Blum's Blumhouse Television for eight direct-to-service movies, Nicole Kidman's Blossom Films, The Handmaid's Tale director Reed Morano, and Jordan Peele.