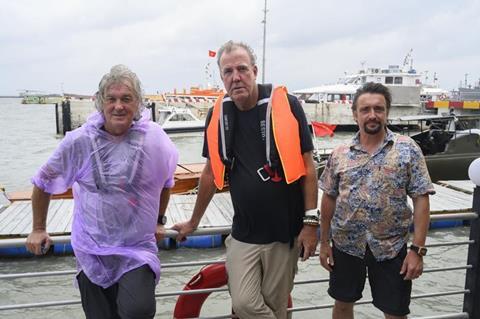 Amazon Originals UK is to recruit two broadcast production assistant apprentices to join its scripted and unscripted teams.
Successful applicants will be embedded within the commissioning and development teams for 15-18 months, with one joining head of unscripted Dan Grabiner and his latest commissioner recruit Fozia Khan, and the other working alongside interim scripted chief Johnny Lewsley. Lewsley is currently covering for Lydia Hampson.
The apprentices will be brought in with a view to them staying longer term or offered further specialised training.
The move represents the first time Amazon has forged commissioning apprentice opportunities and comprises a tiny portion of the 1,000 full-time apprenticeships revealed today by the wider Amazon UK business.
The Factory Academy
Elsewhere, Manchester International Festival has launched a broadcast and film training programme for 19-24-year-olds, delivered through The Factory Academy.
Factory Futures: Broadcast & Film Production is designed to develop skills in production, filming, editing and visual effects.
The programme includes a two-week Training Academy for 30 people to receive a BTEC Level 1 or 2 Award in WorkSkills.
From that cohort of 30, 10 will be selected for an eight-week traineeship with a Manchester-based production company or broadcast studio.
The Factory Academy is the training arm of Manchester's emerging cultural space The Factory which is still in the process of being built.
This story first appeared on Screen's sister site Broadcast.