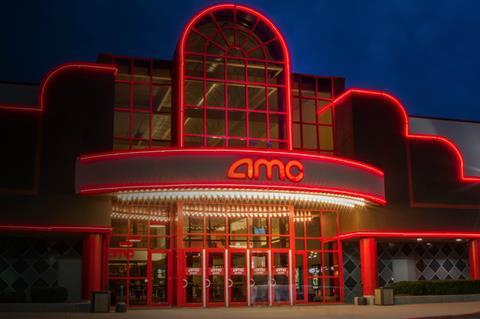 The world's largest exhibition chain AMC Theatres is bringing dynamic pricing to its US venues, offering different ticket prices depending on where a customer sits inside the auditorium.
Sightline at AMC divides seating into three tiers and launches on Friday (February 10) in New York, Chicago and Kansas City. The initiative, which applies to screenings after 4pm and does not apply on Discount Tuesdays, is expected to roll out to all AMC and AMC Dine-in locations by the end of 2023.
Standard Sightline seats are those most commonly available in an auditorium and cost the traditional price of a ticket.
Value Sightline applies to seats mostly towards the front and select seats available for people with disability and access issues and are available at lower cost only to AMC Stubs members, including the free AMC Insider membership tier.
Preferred Sightline seats are typically in the middle of the auditorium and will cost "slightly more" than standard seating. Subscribers to AMC Stubs A-List can reserve these seats at no additional cost.
AMC Theatres EVP and CMO Eliot Hamlisch said, "Sightline at AMC more closely aligns AMC's seat pricing approach to that of many other entertainment venues… [W]e know there are some moviegoers who prioritise their specific seat and others who prioritise value moviegoing."