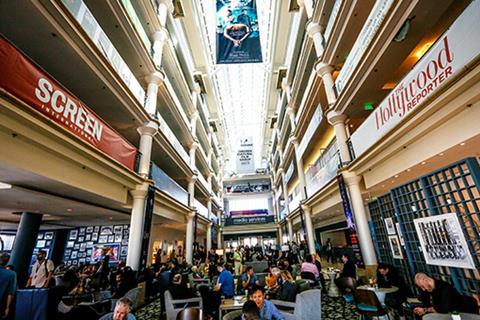 Amid a surge in Covid-19 cases in California, organisers of the American Film Market (AFM) have opted to take this year's event online, scrapping plans for the traditional hotel-based market in Santa Monica.
AFM 2020 Online will run from Monday, November 9 to Friday, November 13, a week later than the planned live event, so as not to overlap with November 3 presidential election in the US.
AFM organiser the Independent Film and Television Alliance (IFTA) said the full programme and participation details will be unveiled later this summer.
"By making this announcement four months in advance, AFM's stakeholders can move forward and plan with certainty," said Michael Ryan, partner in GFM Films and chairman of IFTA. "AFM 2020 Online will give the global film community the opportunities that are always critical to our success - to meet, share knowledge, collaborate and discover tomorrow's films as they do every year in Santa Monica."
Earlier this year, just before the pandemic hit the US, IFTA said it would cut this year's AFM back from eight days to six (November 3-8) to reflect "the changing needs of the global film industry."
An important fixture on the independent film sales calendar, the AFM usually attracts more than 7,000 distribution, acquisition and production executives from more than 70 countries around the world.