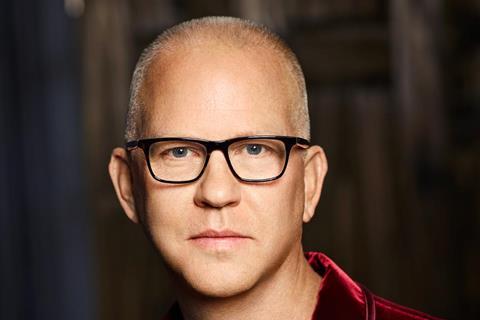 The Producers Guild of America has announced that television and film producer Ryan Murphy will be honoured with the Guild's 2018 Norman Lear Achievement Award in Television.
Murphy will receive the award that recognises the Emmy-winning producer's contributions to the television industry at the 29th annual Producers Guild Awards presented by Cadillac on January 20, 2018 at The Beverly Hilton hotel in Los Angeles.
Murphy has won four Emmys, two PGA awards, and was the recipient of the PGA's 2014 Stanley Kramer Award for his work on the Emmy-winning television movie The Normal Heart. His critically-lauded television shows include the anthology series American Horror Story, American Crime Story, and Feud; as well as Nip/Tuck, and Glee.
Murphy recently wrapped production on The Assassination Of Gianni Versace: American Crime Story, starring Edgar Ramirez, Penelope Cruz, and Ricky Martin, which will premiere on FX in early 2018.
Producers Guild Awards chairs Donald De Line and Amy Pascal said: "Being a prolific producer is itself an achievement. But it takes a truly unique talent like Ryan Murphy to forge a producing career that touches so many different genres—from horror, to comedy, to musicals, to fact-based drama—and infuse them all with such distinctive voice and passion."
"In addition to his many other credits, Ryan is even a former producer of the Producers Guild Awards itself, which makes the opportunity to honour him this year even more special."
James L Brooks was the 2017 recipient of the PGA's Norman Lear Award. Previous honourees include Shonda Rhimes, Mark Gordon, Chuck Lorre, J.J. Abrams, and Dick Wolf.