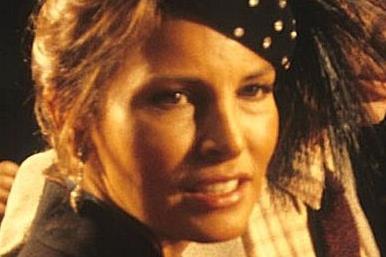 Raquel Welch, the American actress who became a huge box office draw and pop culture icon in the sixties and seventies with Fantastic Voyage and other films, has died aged 82.
A statement on Wednesday (February 15) from Welch's management company Media Four said: "Raquel Welch, the legendary bombshell actress of film, television and stage, passed away peacefully early this morning after a brief illness. Her career spanned over 50 years starring in over 30 films and 50 television series and appearances. The Golden Globe winner, in more recent years, was involved in a very successful line of wigs."
Welch started out as a weather girl at a local TV station in California before landing small parts in TV series and films, including the Elvis Presley vehicle Roustabout.
Her big screen breakthrough came in mid-sixties features such as Fantastic Voyage and One Million Years BC. She won her Golden Globe in 1975 as best actress in a comedy or musical for her role in The Three Musketeers.
In the nineties, she appeared as herself in spoof The Naked Gun 33 1/3: The Final Insult, and in the following decades she had roles in 2001 Reese Witherspoon romantic comedy Legally Blonde and 2017 Eugenio Derbez comedy How to be a Latin Lover, which turned out to be her last film.
Welch is survived by her son Damon James Welch and daughter Tahnee Welch.