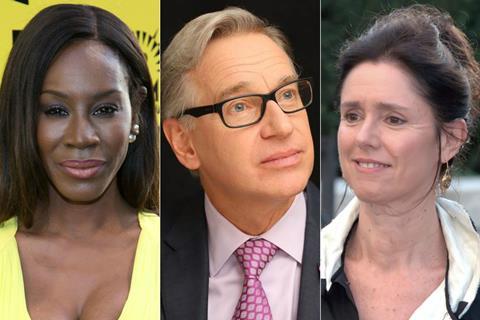 Directors Amma Asante, Paul Feig, and Julie Taymor are among the speakers signed up to Carla 2020, an online conference on creating structural change in the film and TV industries post-Covid-19.
Hosted by gender equality organisation Women in Film & TV International, the event will run from August 21-23.
Carla 2020 describes its mission as "to generate a deeper understanding of the power and impact of film and television to create cultural progress.
"The conference will highlight the fact that an increased focus on off- and on-screen representation is crucial for constructing a sustainable future"
Topics discussed at the event will include mechanisms of power, racism, unconscious bias, intersectionality, sexual harassment, safety on set, and decolonising narratives.
The event is co-hosted by Sweden's Carl International Film Festival, and is supported by the Swedish Film Institute, Eurimages, and the Swedish Postcode Foundation.
It will host a presentation of the Swedish Film Institute's findings from an upcoming report about racism and ageism in the film industry.
Belle and A United Kingdom director Asante is one of four keynote speakers alongside Sundance Film Festival director Tabitha Jackson; Swedish Film Institute CEO Anna Serner; and Nigerian broadcaster and entrepreneur Mo Abudu of EbonyLife.
The Walking Dead showrunner Gale Anne Hurd and Sex Education intimacy co-ordinator Ita O'Brien are among the other speakers announced so far.
Moderators for the event are Screen's contributing editor Wendy Mitchell; Melissa Silverstein of Women and Hollywood; London Film School's Victoria Thomas; the European Film Market's Themba Bhebhe; and journalist and media analyst Johanna Koljonen.
"Carla 2020 is an innovative collaboration within the global film and television industries. We're aligning research and practice to forge new and bold paths forward. Carla is all about creating change in a time when we so desperately need it," said Helene Granqvist, president of Women in Film & Television International.