EXCLUSIVE: Film4 backs development of Haigh's 45 Years follow-up; Tristan Goligher to produce.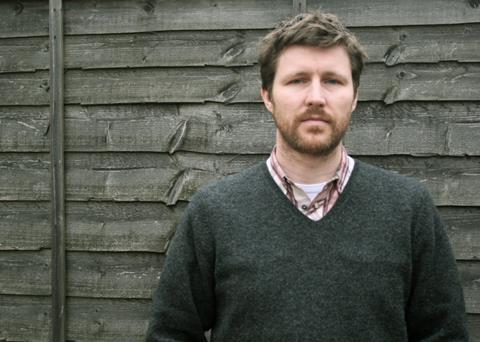 Andrew Haigh is to write and direct an adaptation of Willy Vlautin's acclaimed novel Lean on Pete as his next film project.
Haigh will reunite with his usual producer Tristan Goligher of The Bureau. Film4 has supported development and the film is set to shoot later in 2016.
Lean on Pete is about Charley Thompson, a 15-year-old who has no stability in his life and ends up homeless in Portland, Oregon, where his best friend is a failing racehorse named Lean on Pete. He sets off an a perilous journey to find his only known relative who once lived 1,000 miles away in Wyoming.
Haigh, a former Screen International Star of Tomorrow, told Screen: "When reading the novel you can not help but care for Charley. Whatever he is faced with he keeps moving forward; he keeps running, working, driving, stealing, dreaming, trying to hold on, believing that something better is around the corner.
"The story is never sentimental but always compassionate and by the end as we reach it's conclusion, it is ultimately hopeful."
Goligher added: "Lean on Pete is personal, political, tough, and tender. The sweeping scope of the story, from the run down race-track of Portland Meadows, via the sagebrush of the Oregon desert, to the bright lights of Denver's Colefax Avenue make this an exciting next step after 45 Years."
Lean on Pete marks Haigh's first film project following 45 Years, which earned rave reviews at Berlin in February and won two Silver Bear awards for its lead actors Charlotte Rampling and Tom Courtenay. Curzon Artificial Eye will release 45 Years in the UK on August 28.
Before he shoots the film, Haigh is currently preparing to direct the final, one-off special of HBO's Looking.
The Bureau's credits also include Haigh's award-winning second feature Weekend, Asif Kapadia's The Warrior, Roger Michel's Le Weekend (as a co-production with Free Range), and Alan Rickman's A Little Chaos (alongside Potboiler).
Goligher's credits include co-producing Late Bloomers by Julie Gavras and Costa-Gavras' Le Capital; as well as executive producing iFeatures films The Goob and Norfolk.
Oregon-based Vlautin was shortlisted for the IMPAC Dublin Literary Award and received the 2010 Ken Kesey Award for Fiction and Literary Arts/The Oregonian Peoples' Choice Award for Lean On Pete. His other novels include This Motel Life, which was adapted into a 2012 feature.