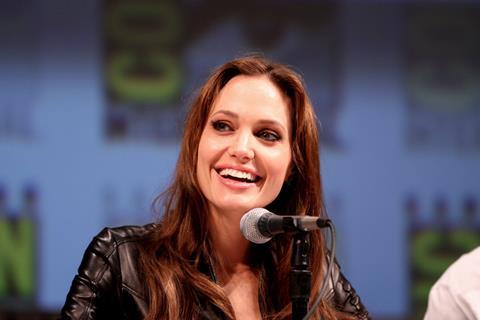 Angelina Jolie has signed to direct Unreasonable Behaviour, about war photogrpaher Don McCullin, for the UK's Working TItle FIlms and Tom Hardy's Hardy, Son & Baker.
Hardy and Dean Baker are producing for Hardy, Son & Baker, with Tim Bevan and Eric Fellner for Working Title. McCullin and Mark George are executive producers on the project.
No details have yet been announced regarding casting, or shooting dates or locations.
McCullin is known for his black and white images taken during conflicts in Vietnam and Cambodia, which he often risked his life to obtain.
Gregory Burke is adapting McCullin's autobiography for the screen; Burke received BIFA and Bafta Scotland nominations for his screenplay for '71, and also wrote 2018 historical drama 7 Days In Entebbe.
Jolie's directorial credits include 2014 Second World War drama Unbroken starring Jack O'Connell and 2017 drama First They Killed My Father, about the reign of the Khmer Rouge in Cambodia, the latter of which was nominated for a Bafta for best film not in the English language and a Golden Globe for foreign language film.
"I was drawn to [McCullin's] unique combination of fearlessness and humanity - his absolute commitment to witnessing the truth of war, and his empathy and respect for those who suffer its consequences," said Jolie. "We hope to make a film that is as uncompromising as Don's photography, about the extraordinary people and events he witnessed, and the rise and fall of a unique era in journalism"
"Angelina has carved a considered approach to the material that we've all been looking for - relevant and compelling, ethically sensitive and engaging," added Hardy and Baker, jointly.