Kathryn Bigelow's Detroit first to go under deal.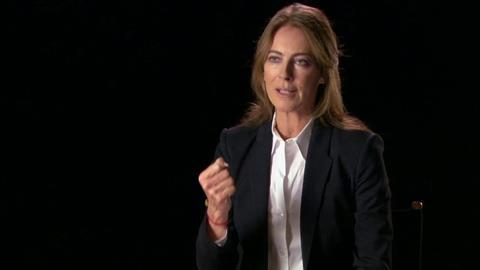 Annapurna and Twentieth Century Fox Film announced on Tuesday a multi-year home entertainment deal.
Under the terms of the partnership, Fox will service the US home entertainment rights for all features produced by Annapurna across physical, digital HD and TVOD platforms.
Kathryn Bigelow's (pictured) Detroit will be the first film released under the agreement. The crime thriller set against the backdrop of the 1967 Detroit Rebellion is set for theatrical release on August 4.
"We are very excited to partner with Twentieth Century Fox Film to extend the reach of our films beyond the in-theater experience," Erik Lomis, Annapurna's president of distribution, said. "We are confident that our films are in the best possible hands, and we look forward to a strong collaboration to bring them to market."
Mary McLaren, worldwide COO at Twentieth Century Fox Home Entertainment, added: "Annapurna is taking their approach to creating critically and commercially acclaimed films to the next level, and we are excited to partner with them to deliver these powerful stories to broader audiences across the United States."
Annapurna's upcoming releases for 2017 include Angela Robinson's Professor Marston And The Wonder Women. The company is in post on Paul Thomas Anderson's London fashion scene drama Phantom Thread starring Daniel Day-Lewis that Focus Features plans to release on December 25.
In pre-production is Richard Linklater's adaptation of Maria Semple's Where'd You Go, Bernadette.