Antipode Sales & Distribution will handle global sales for Andrei Konchalovsky's Competition title.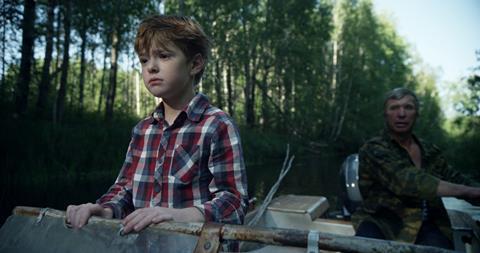 Andrei Konchalovsky Studios has struck a deal with fledgling sales house Antipode Sales & Distribution to handle global sales for Venice Competition title, The Postman's White Nights which will receive its world premiere on Friday (Sept 5) at the Venice Film Festival.
Written, directed, and produced by Andrei Konchalovsky, The Postman's White Nights marks the Russian filmmaker's 41st feature and his fifth visit to the Lido - having previously been awarded the Grand Special Jury Prize for House of Fools (2002) and the Golden Lion for Ivan's Childhood (1962).
The Postman's White Nights features non-actors and tells the story of Aleksey Tryapitsyn, a postman who lives in a remote village in northern Russia. Aleksey is the village's sole connection to the outside world, relying on his motorboat to bridge the two civilizations.
But when his boat's motor is stolen and the woman he loves escapes to the city, the postman follows, desperate for a new adventure and a new life. What follows is a journey of self-discovery, as the Postman is confronted with old demons, love and the realization that there is no place like home.
The deal was negotiated by Antipode's president Anton Mazurov, together with Andrei Konchalovsky Studios.